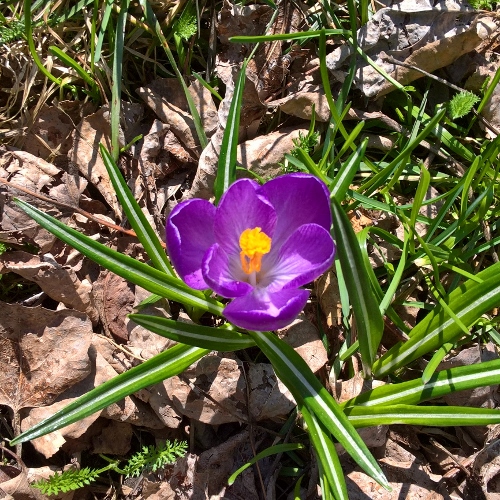 A year and a half ago, our children bought hundreds of crocus bulbs and helped me plant them. A crocus-filled lawn is something I had dreamed about for years and I could hardly believe it was actually going to happen. In fact, the next spring I was so excited that I actually turned my chair to face the lawn, waiting for them to come up.
And they did come up, but only a few dozen bulbs flowered. It was an enormous disappointment. We had worked for those flowers, dreamed of them, counted on them, and waited eagerly for them, and so few appeared!
But the disappointment was greater than that. While we were planting them I had realized that each bulb was like a little promise and in my heart I had compared them to God's promises. I had planted in hope of them coming up and, as I wrote then, it was like the solid hope I had in God's promises. That made the disappointment more intense.
Of course, as a gardener I should have known better. There have been years we planted hundreds of carrot seeds, for example, and harvested less than a dozen carrots; in those years gardeners would commiserate about 'a bad carrot year'.
But I forgot about all that, and this spring I did not dare to expect anything. And now the lawn is dotted with color! It is so hard to photograph something like this, but in real life it is a beautiful sight.
And, because those little bulbs had become associated with God's promises in my mind, I began to think about God and his promises again. Of course he keeps his promises!
It's just that we may have foolish and unjustified expectations of what those promises mean. We may have the 'ideal timing' all planned out, forgetting that God is infinitely better at planning than we are. We may even be waiting for something he has not actually promised. These are things to think about.
But faith, hope, and love abide, these three. And though the greatest of them is love, faith and hope are vital as well. So keep on hoping, dear friend. Have faith that God will stand by his promises. Remember that his love to you abides, and that he will help you love him and others to the end.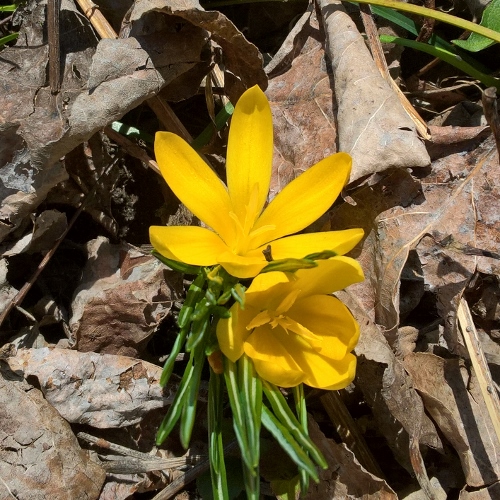 And then every week, or even oftener, we can remember the Sunday Psalm that ends with
"The Lord is upright; he is my Rock, and there is no wickedness in him." (Ps 92:15)
He does do what he has promised. Amen.
—
I recently reviewed Made for the Journey by Elisabeth Elliot which deals with a similar theme in a completely different context.