One morning the whole world shone silver—the snow, the sky, the ice on the trees, and even the light itself.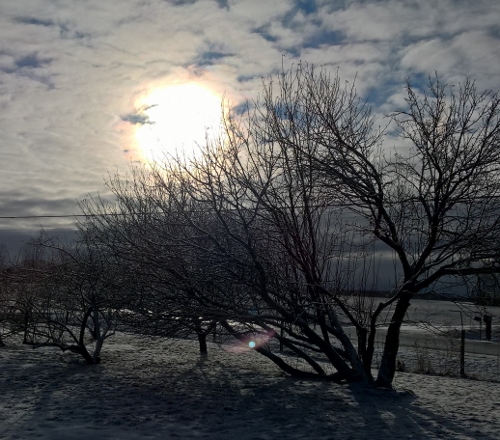 It was dramatic and I rushed outside to take pictures before the unique light faded.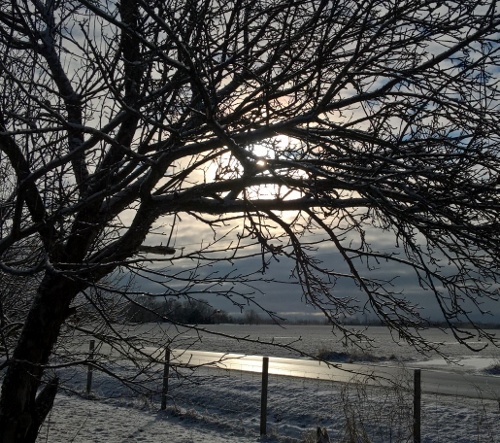 A bit later, I turned around and saw this tree, sunshine glinting off the icy trunks.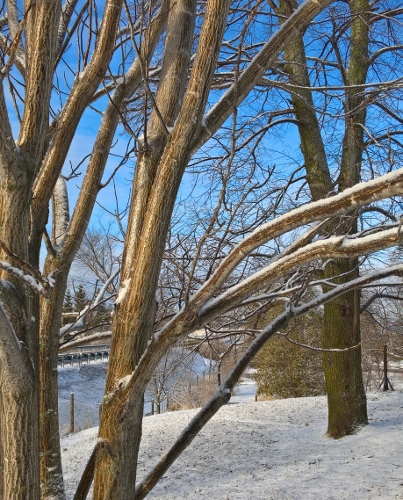 Light seems to change by the minute, but Jesus Christ, the Light of the world, is the same yesterday and today and forever (Hebrews 13: 8).
That is one reason why, even in very bewildering circumstances, we can say:
In God we have boasted continually,
and we will give thanks to your name forever. (Psalm 44:8) 
May God bless you, dear reader, this week before Good Friday and Easter.