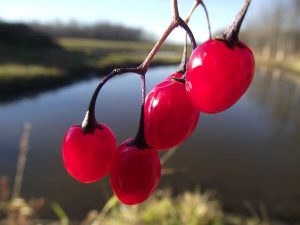 If your science and math programs need a bit of a boost, you will find many exciting options in "The STEM Homeschool," an article at the Curriculum Choice. My contribution is in italics below, and then I will tell you about some of Heather's and Tricia's great suggestions.
As you will be able to tell, I am excited about this article. Even after homeschooling for over two decades, I have found helpful resources and ideas in it. "The STEM Homeschool" would be a great beginning to a very productive homeschool PD day—and don't we all need a few of those? It could well change your children's lives. So, read on, explore the links, and enjoy!
As a scientist, I have written a lot about homeschooling and studying the world around us in the past decade. Here are a few of my fundamental posts.
First of all, why do we study science? And how do we do nature study? These are important things to think about. It is just as important to have a place to store all our treasures—we call it our 'museum' and it is based on the seasonal nature tables that Dutch families sometimes have.
Of course, textbooks are also important. For younger children we have enjoyed Jeannie Fulbright's books. Here is what I wrote about Miss 10's year studying botany.
Years ago I wrote "Because of the Apologia science texts, homeschooled high school students have access to better quality science education than most students in public or private schools, even if their parents do not know science." I reviewed that series*  many years ago and have also written in detail about Advanced Chemistry in Creation. There are sometimes questions about these books: Are they grade 11, grade 12, or AP level? And, practically, how can you tweak them for grade 12?
Finally it is important to do more than just study textbooks or do experiments, even if those experiments are fascinating like this one about measuring the speed of light with chocolate. We have found it crucial to read books about math and science, books like biographies, histories, fact books, or discussions. These inspire our children and help them to see why the topics in their textbooks are important. Here are links to some of the math and science reading we have chosen over the years.
Very few topics in science are as divisive as the discussion of origins. Here are two helpful resources from a creationist point of view. Busting Myths gives mini-biographies of current creationist scientists and No Christian Silence on Science discusses some of the scientific problems of evolution theory as well as related matters.
The above paragraphs were my contribution; two other veteran homeschoolers contributed their best STEM ideas, many of them hands-on, to inspire and equip you as you teach your children.
Heather wrote about microscopes, robotics, Lego, investing in equipment, and STEM activities for all ages. Her resources are practical and full of helpful links like printable nature journaling calendars, great science projects for little ones and teens, and more. If you are looking for STEM ideas and how to implement them, you will want to check out her suggestions.
Tricia is a big fan of Apologia science texts, just as I am. She also talks about various resources including online courses at all levels, an intriguing YouTube channel, and a great board game that I now want to buy. I am especially interested in 10K to Talent: More than Just a Hobby which she recommends to homeschoolers.
I hope your family will benefit from some of these ideas!
—
*Note Apologia has published a third edition of Exploring Creation with Chemistry that is not written by Dr. Jay Wile, the author of the first two editions, and it has received some seriously negative reviews;  the second edition is excellent, however, and I highly recommend it.
If you enjoyed this article, you might want to follow me on Facebook where I occasionally show up or connect with me on GoodReads where I eventually share what I read.