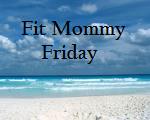 encouraging each other to care well for the bodies God has given us
My personal goal is to regain strength after a debilitating illness so that I can live a healthy, active life with my family.
Whatever your fitness goal, please feel free to join Fit Mommy any time.
After all the physical work of gardening and preserving, homeschooling is very sedentary.  I could really tell the difference this week.  Often by lunch I'd have no more than 2000 steps on my pedometer instead of over 4000, and I'd be feeling sluggish instead of energetic.  No wonder that most years I start feeling worse in November!
I'm so grateful to my husband for buying us a treadmill this summer when they were half price!  Outside it's cold and wet and gloomy most days, and I don't have the will-power to walk in a chilly drizzle.  But now I can walk inside.  Once or twice a day I put a book–usually a fat school book–up on the treadmill and walk for 15-30 minutes.  It warms me up, makes me feel better, and gives me a peaceful thinking environment, as well as keeping me healthy.   Truly, this treadmill has been one of our best investments, partially because my husband and Miss 14 use it as well. 
Here's how my goals went this week:
Record my fitness accomplishments each day… Yes.
Do 10 repetitions of my eye exercises 5 days a week and relax my eyes whenever I think of it …4x.
Go for a daily walk and average 10,000 steps a day …Thanks to the treadmill, I have a reasonable amount of steps:  6200, 5900, 8600, 8600, 7200, 9600, for an average of 7700 steps a day.
Be usefully active for 1 to 2 hours a day, 6 days a week, without overdoing it … Nope!  With more of a focus on schoolwork and less on gardening, I'm hardly moving at all, even though I make a point of puttering about the house and going up and down the stairs.  This happens every year.  No wonder I always start to feel worse in November!  I need to decide what sort of formal exercise to start.
Avoid sugar five days a week … About 5 chocolate chips, one teaspoon of jam and two small chocolate-dipped cappucino cookies (gluten-free, of course.)
Eat lots of vegetables, including fresh ones, and yoghurt as well as one fermented or soaked food a week … Yes to the veggies and soaked buckwheat, no to the yoghurt and fermented food.
Relax daily…Yes.  Although three times I was out and didn't have a chance to  lie down, I was able to relax anyhow.
Cut something out of my schedule… Since I'm becoming more organized about the things I need to do, it seems as though the work is getting done with less stress.
Have fun with the kids, including active fun… Lots of reading aloud, some garden work, and some outings.
Please link up your health and fitness post in the comments below. You can use your own format, your own goals, and post on whatever day works for you. Just don't forget to link back here from your post.
Note: Fit Mommy Friday is the Health and Fitness Check-In column of The Christian Home Carnival.