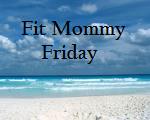 encouraging each other to care well for the bodies God has given us
by being active, eating wisely, and relaxing adequately
This week I visited my parents in Manitoba.  It's amazing how your environment changes your fitness behavior!
I ate completely differently.  Still gluten free, of course, but relying heavily on semi-convenience foods (sausage, V-8, rice cereal, rice cakes, bagged coleslaw) and planned left-overs (baked potatoes, pork steaks, pancakes from Miss 15's gluten free mix).  These sorts of foods made it possible for me to live in a house full of cakes, cookies, bread, and home-baking while avoiding gluten.
Exercising was also a different experience.  Although I usually did my physio and eye exercises, I also tried out my father's big weight machine at the lowest possible weight settings.  At 73, he uses it with 'light' weights (80 lbs) merely 'to keep flexible'—an inspiration, for sure!  My mother and I walked outside.  Not in the howling snowstorm itself, but before and after, with wind chills as low as -39.  Obviously, most days we did not go very far.  My parents also use an exercise bike, but I found that was too aerobic for me.
Here's how my goals went this week:
Record my fitness accomplishments each day… Yes.
Go for a daily walk and average 7500 steps a day … Here are my steps for the week: 7000, 5900, 4500, 6000, 4500, 7600 for an average of 5900 steps a day.
Do my physio exercises 5 or 6 days a week … The whole program, 4 times; parts of it 2 times, as well as leg exercises, and using my father's weight machine.
Do 10 repetitions of my eye exercises 5 days a week, relax my eyes whenever I think of it, and smile at my work. …Yes, 5 times.
Avoid sugar five days a week … One chocolate chip pancake, and one peanut-butter and chocolate chip rice cake—so that means the other 7 days were sugar free!
Eat lots of vegetables, including fresh ones, and yoghurt, as well as one fermented or soaked food a week … Lots of coleslaw, lots of fruit, a whole big bottle of V-8, a whole big tub of yoghurt, and some soaked buckwheat.
Eat substantial breakfasts … Most days, yes.  It made a big difference.
Relax daily…Although we were very busy with company, I only skipped one day's nap.  It helped that my parents needed to nap as well.
Spend time outside… Yes, in dangerously cold weather.  But it was fun!
Have fun with the kids, including active fun… No.  But I did have fun exercising with my parents.
Please link to your fitness post in the comments below. Then go visiting and be encouraged by the experiences of other Fit Mommies. If you write a blog post, please remember to link back here from your post so others can join in.
Note: Fit Mommy Friday is the Health and Fitness Check-In column of The Christian Home Carnival and is also linked to Encourage One Another Wednesday.