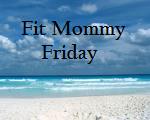 encouraging each other to care well for the bodies God has given us
by being active, eating wisely, and relaxing adequately
Summer has arrived, at least for a week.  It's delightfully warm, I'm no longer wearing undershirts, sweaters, and two pairs of socks, and the windows are open much of the day.
Even better, we are outside much of the time, walking, gardening, hanging out lots of laundry, and—believe it or not—playing in the river where snowflakes swirled just 2 weeks ago!  Having the windows open gives me more energy inside as well, and I'm constantly scurrying about, up and down the stairs, from child to child, from the laundry to a cleaning job.  I must be getting an enormous number of steps, but have not yet started wearing a pedometer again.
Obviously all this is increasing our fitness.  Activity, fresh air, sunshine, playing with the children, and gardening together are all wonderfully healthy activities.  I love summer!
We are also eating relatively well, minimizing sugar most of the time, eating fruits and vegetables, and focusing on substantial breakfasts.  We are even starting to enjoy this year's produce!  At least once a day we eat chives or green onions from the garden, and once a week or so we enjoy Jerusalem artichokes.  Dandelions and nettles are ready to harvest, and we may have nettle chicken soup soon.
What about relaxing?  In a sense summer is more relaxing, but in another sense it is much busier.  Unfortunately, I did exhaust myself one morning, but after my regular afternoon nap I felt much better and was able to take the girls wading in the ice-cold river.
This was a good, healthy week at our home.  I will have to learn to find a new balance between all the summer activities and necessary rest, but that seems quite possible.
How was your fitness week? Please share in the comments below.
Note: Fit Mommy Friday is the Health and Fitness Check-In column of The Christian Home Carnival and is also linked to Encourage One Another Wednesday.